There are a lot of people worldwide who are pet lovers. Being a pet lover incurs the only cost of emotional attachment.
Purchasing a pet and domesticating it is another chapter of the book. Rabbits are quite popular as pets, especially with families with children. But it also adds to an extra cost of living in your family budget.
Before you buy a pet rabbit, you must analyze the costs related to it. It will ensure that you are capable of fulfilling the pet's necessities.   
How much does it cost to buy and keep up a pet rabbit?
Roughly it can be $350-$750. The cost of a rabbit depends on whether you want to buy or adopt one. Apart from it, once your decision is final, the proceedings will also incur some costs.
The next phase is more extended, as it will involve all the maintenance costs. They include basic amenities and veterinary bills. 
Before you start the process of purchasing a rabbit, you must be sure to be able to care for it. Every pet, including a rabbit, will need the utmost care and protection.
You and your family must be willing to expand your family with a pet animal. Buying a pet rabbit requires a lot of thinking processes. The most crucial factor is the cost related to it. Another vital factor is maintenance. Let us discuss both of them in details as follows: 
Cost of a Rabbit 
The initial cost of a rabbit will depend upon some vital decisions that you must make. They are as follows:
Type of breed:
A common breed of rabbit costs less. But if you plan to buy a specialized breed or a mixed breed, the cost will go higher. For example, a Checkered Giant rabbit or a Jersey Wooly will cost more than the normal one. 
Breeder:
If you consider buying a pet from a store, the cost will be higher. Likewise, those breeders who specialize in cross-breeding charges more than a local store. Rabbits are prey species and thus must have quite a few off-springs. It will help their species to sustain.
Breeders have the infrastructure of breeding many off-springs together. They also take care of maintenance, birthing, etc. As a result, costing goes higher while purchasing a rabbit from a breeder. A pet store may charge you around $30-$40 for an ordinary rabbit, while the cost may go up to $100 from a breeder.  
Friends:
A lot of pet lovers neither prefer purchasing pets from pet stores or breeders. You can search through various online platforms. Many pet parents of a rabbit are unable to take care of a large number of litters. They are looking for similar people who would like to adopt them and provide them a better lifestyle. 
 Rescue Shelters:
There are a lot of rabbits who are waiting for adoption. They are available in various adoption centers.
Most of these rabbits need immediate attention. Rescue shelters have volunteers who take care of pets without any benefits. A lot of different animals stay in these centers.
Rescue shelters can't provide equal attention to all abandoned or abused rabbits. You can adopt a rabbit based on your preference. Usually, there are no charges for adoption. But some may charge a minimal price for the proceedings.
Quantity:
Rabbits are social creatures. They do not like staying aloof or without interaction. You may consider buying two of them instead of one. Both the rabbits will get the company of each other and enjoy their stay. But, two rabbits will cost you higher, of course. But you may urge a discount from a store or a breeder.
Extra costs:
Apart from the introductory purchasing price, you may need some extra money to offer. If you want to have a thorough diagnosis of the rabbit, that will incur some cost. Many prefer an initial check-up to find if the rabbit has some genetic disorders. Some may not go for a sick rabbit. At the same time, others may be willing to take care of a sick one. These diagnostic procedures are extra costs, along with the purchasing price.
These are the different factors on which your purchasing price will depend. Within $100-$120, you will be able to include a rabbit in your family.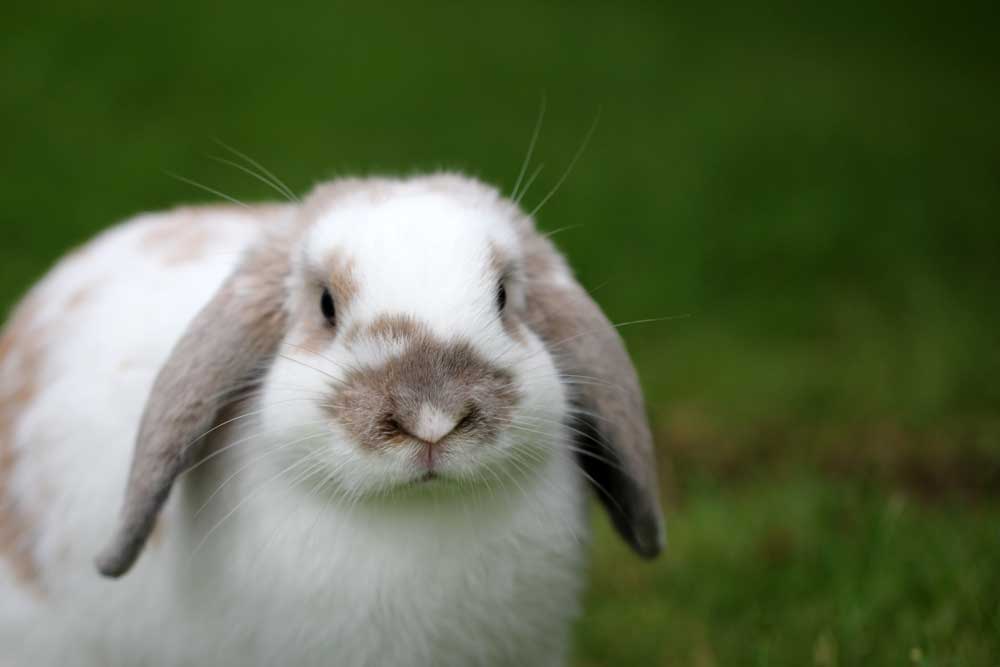 The maintenance cost of keeping a rabbit
The initial phase of purchasing a rabbit is only for a few days. Starting from your research until you bring a pet rabbit home, the costing is as above. The life expectancy of a rabbit is around ten years. The next phase of costs will help to keep up the pet daily. Below mentioned are the maintenance costs that your rabbit will need throughout life.
Rabbit Cage:
The first product you will need to invest in is a bunny condo or a puppy pen. It is a cage that will house your rabbit. They need their own space to relax and retreat. A hygienic space to sleep will improve their sleeping time. It will ensure healthy growth for young ones and rest for older and sick rabbits. A sturdy, durable, and necessary rabbit cage will cost you around $50-$100.
Litter box:
A separate litter box for your rabbit will ensure a hygienic environment. It will also be easier for you to clean. You can expect a basic litter pan of plastic suitable for your rabbit. It will cost around $5-$20. 
Utensils:
You can procure food utensils within $5-$15. Providing meals to your rabbit in clean utensils will keep it healthy and prevent germs. Instead of one set, it is better to invest in two sets. It will provide you with an alternate set while the other one is under cleaning. You will also need a separate hay feeder, which will have an additional cost from $50-$100.
Food and hay:
For healthy growth and development of a rabbit, you must provide a healthy diet. Being herbivores, they stay on vegetables, fruits, and herbs. But most of the meal consists of hay. So, you will need to have a regular supply of quality hay. It is an essential ingredient, among others.
If you are procuring hay from a local farmer, it will cost $5-$10 per month. Or else if you are buying from a store, it will cost $20 per month.
Vegetables and fruits are costlier at present, thus keep a budget of around $40.
Pellets, too, form an additional source of nutrients for rabbits and may cost $5 a month.
Grooming:
Like all other pets, rabbits, too, need regular grooming sessions. It will help if you trim their nails so that they won't cut their skin on scratching. Bathing with a mild shampoo will keep the germs and parasites away. Thus, you must decide on a budget on grooming utilities. 
Dog shampoo: $5- $15
Nail trimmers: $20-$30
Other cleaning supplies: $2-$5 per month
House Proofing:
To avoid your pet rabbit from loneliness, let it move around in the house. But you must ensure that your house has basic pet-proofing. It will avoid hurting pointed corners and edges. House proofing is a bit costlier, but will also protect your valuable items from damage. You can use plastic guards, which ranges from $20-$5
Veterinary charges:
Regular health check-ups will ensure that your bunny is healthy. Identifying any underlying issues will be more comfortable. It will also ensure that the rabbit receives proper treatment at the right time. Health check-ups include doctor charges, diagnosis fees, and medicines. It will cost you hundreds of dollars, depending on the illness. 
These will also include emergency bills. For example, poisoning or accidents, neutering or spaying, and vaccinations.
These are the maintenance costs that you will need to ensure a healthy lifestyle for your rabbit. Before you decide to adopt or buy a bunny, assure yourself that you are ready to provide all amenities. The price range of each of them may differ depending on the cost of living of an individual. For a healthy and cheerful bunny, this is an estimate of everyday living. 
Was this article helpful?