Halloween bells are jingling themselves hoarse and we can't keep calm. All those pumpkins to decorate, candy to sweeten our mouths, and creepy costumes to outdo ghosts in horror movies are all the fun.
Our furry babies enjoy the inclusion too. They love trotting about in their costumes for their pup friends to see but what else do they love? Treats.
What better way to make this Halloween pawriffic for them than making them some delish treats to boot? Below, 10 DIY treats you can make for your dog this Halloween: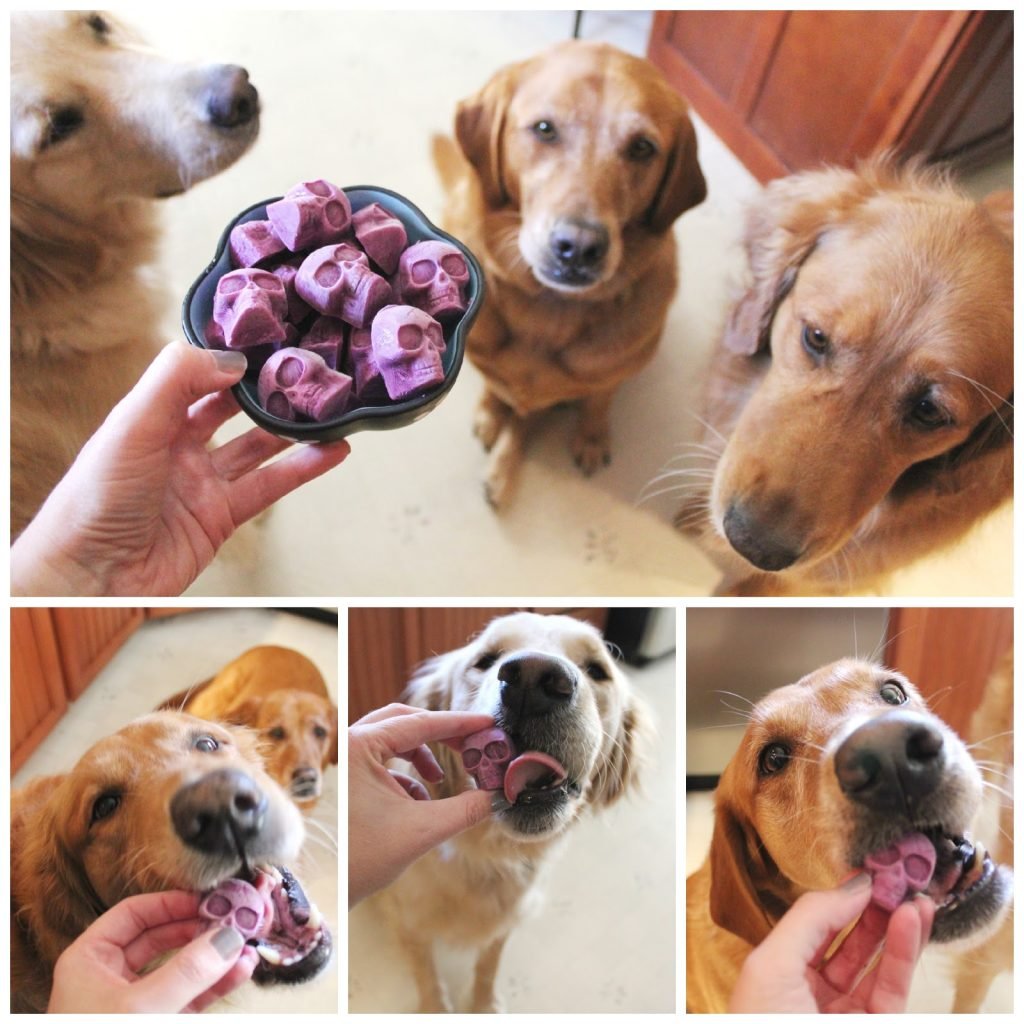 Skull treats for Halloween? Hand me that recipe!
These blueberry treats are easy to make and so adorably spooky you'll want to share in on them. All you need are blueberries and plain Greek yogurt.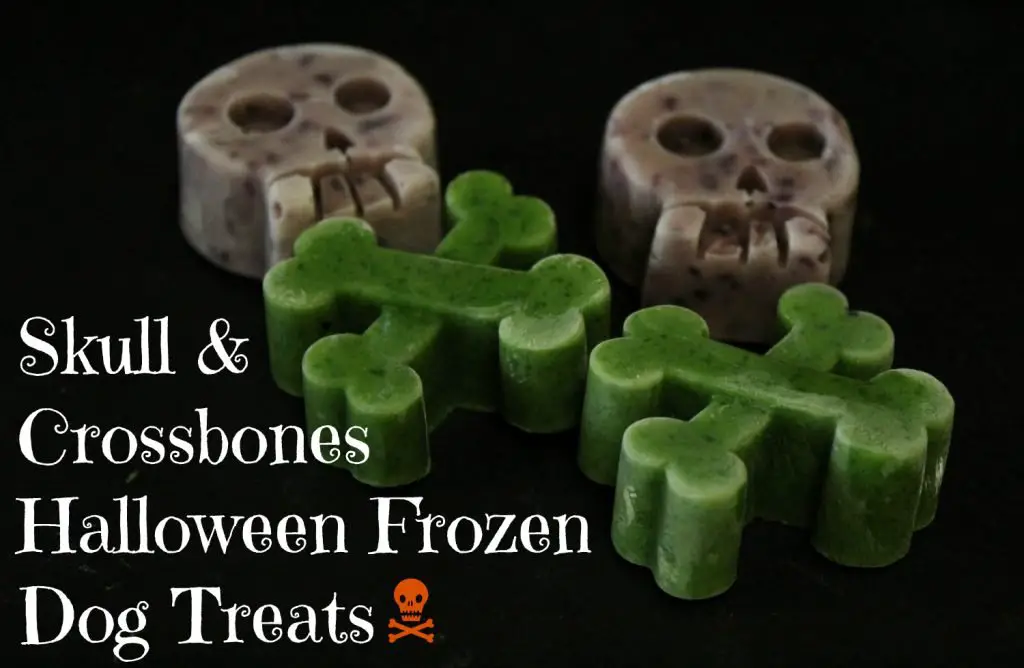 Nothing screams Halloween better than skull and crossbones (and pumpkins, of course). This treat recipe has ingredients that are not only spooky-delicious but also great for the overall health of your dogs.
It contains blueberries and kales. Both are high in antioxidants that fight cancer and disease. They are also packed with vitamins and fiber. Some healthy combination there.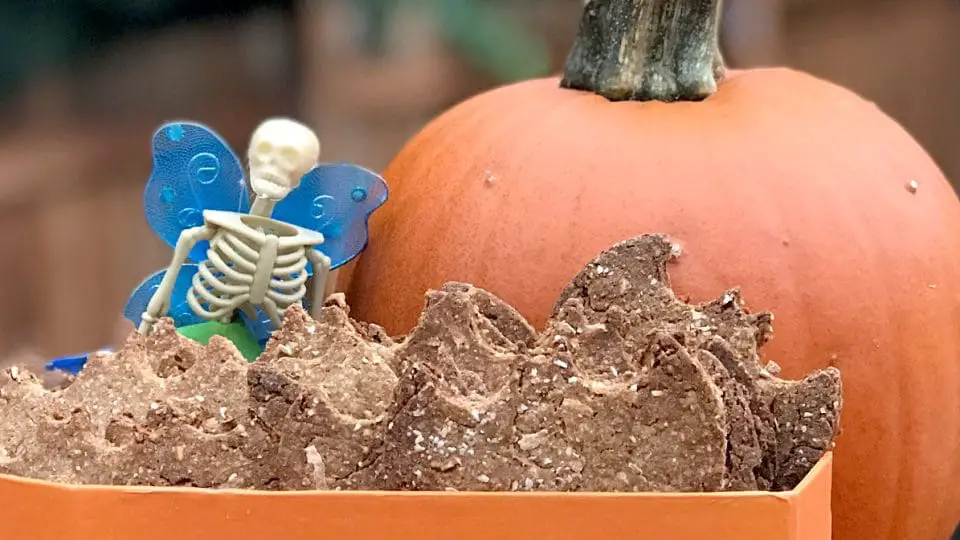 Bats and spooky go together. These treats are gluten-free and quite wholesome for your pet. You could gift them to your guests for their pets too.
If stored well in a sealed container, they could easily last for one to two weeks.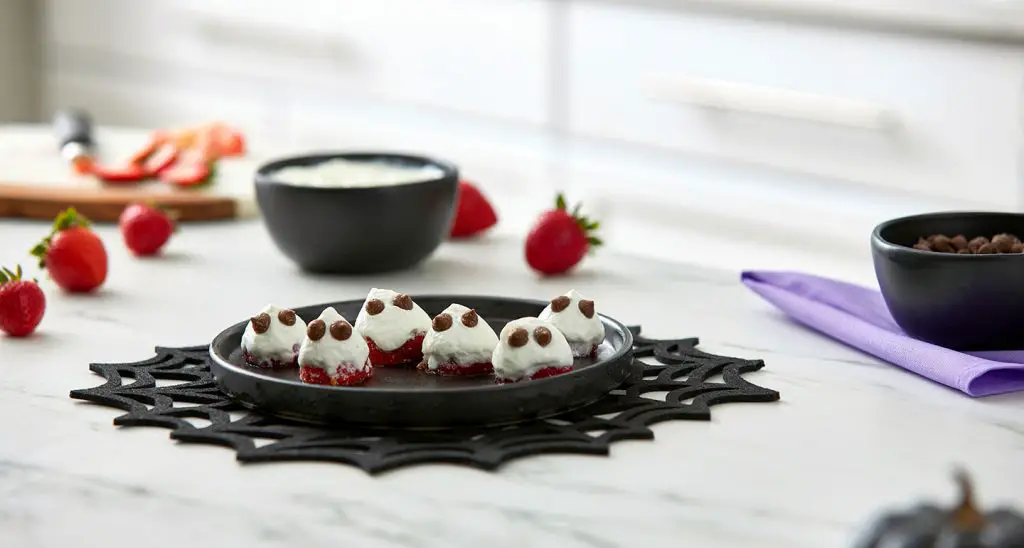 You could also try out some ghostly strawberry treats. They look cute and taste good considering that they are stuffed with peanut butter.
Dogs love for peanut butter is unexplainable. As with all peanut butter recipes though, avoid peanut butter that contains xylitol.
Xylitol is poisonous for dogs. It can bring about diarrhea, seizures, and even death.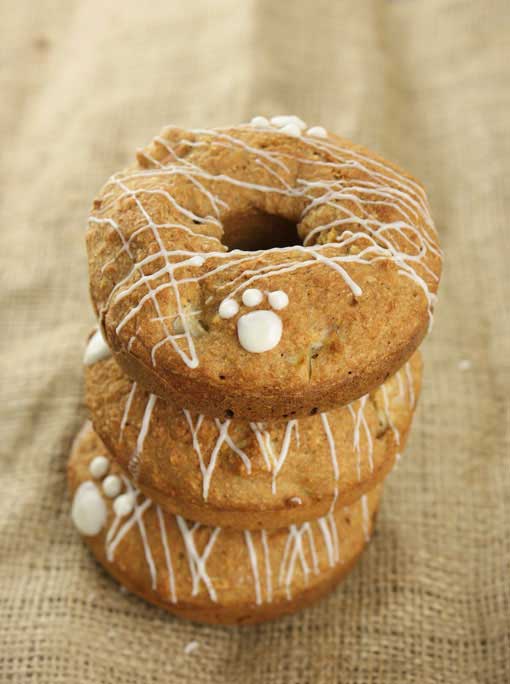 Remember that weird Halloween tradition of bobbing apples? Well, instead of making Scooby bob for apples, you can let her munch on them instead.
Your dog will love these apple crunch cupcake treats. Apples are great for freshening dog breath too.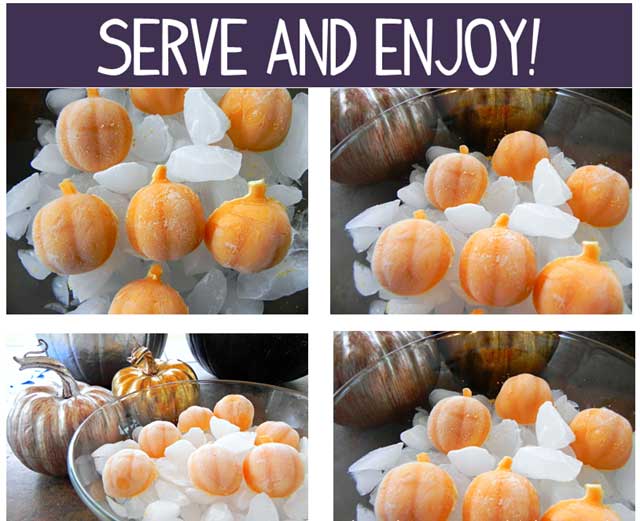 This list wouldn't be complete without a red carpet-worthy jack-o'-lantern mention. Pumpkin froyo bites are frozen treats made with pumpkin as the main ingredient.
We all love pumpkins and so do our pups. These frozen treats will wonderfully cool down your dogs if the weather is acting up.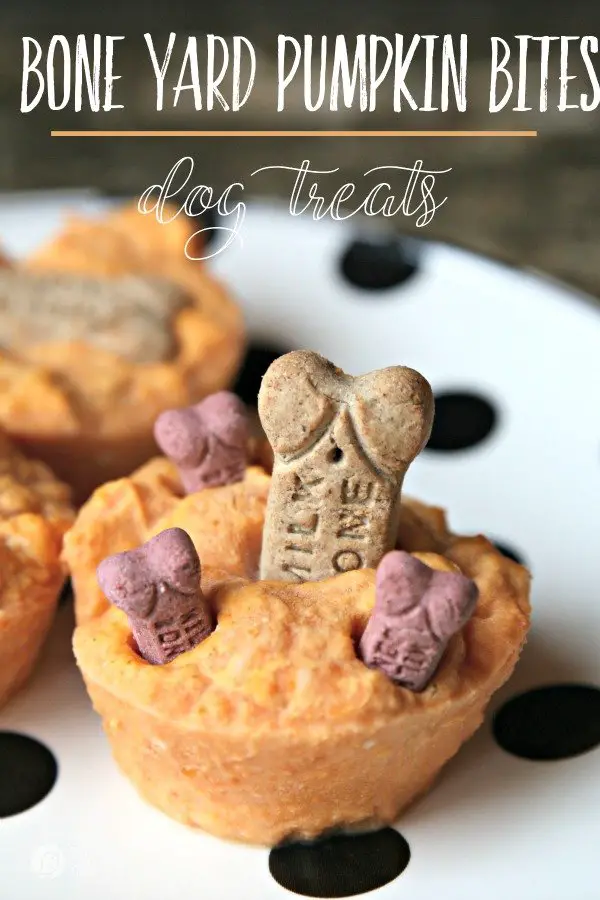 These treats have bone and yard in their name to show how exclusive they are to your dog. Dogs enjoy both. They are quite easy to make.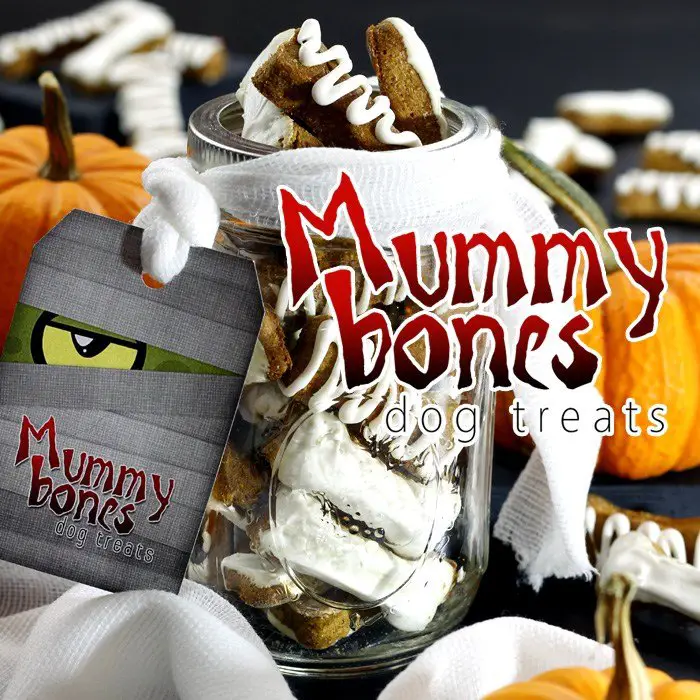 Mummy bone dog treats have pumpkin and yogurt which are ingredients that make dogs lick their lips for sure. They are marvelous treats and your pet will appreciate the work you'll put in crafting them.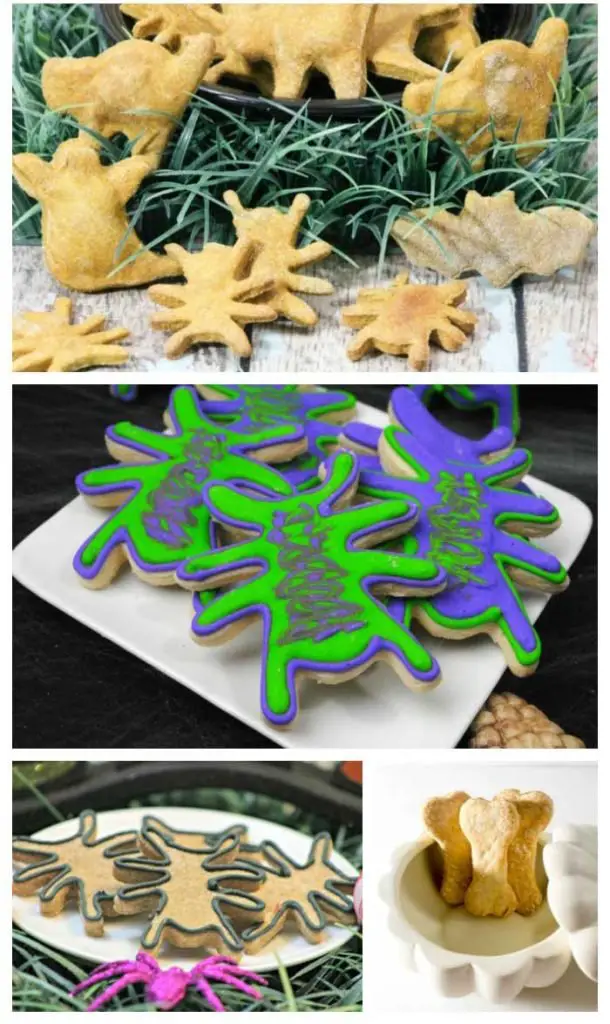 Colorful spiders will fascinate your pet. Have fun creating these spider-shaped Halloween dog treats that will entertain your dogs if they don't gobble them up first.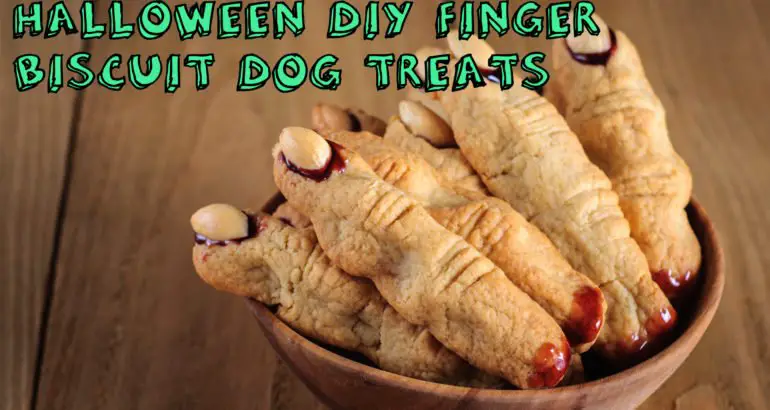 Last but not least is the eeriest of them all. These finger treats will spook you out before they scare your dog.
They look like cut out fingers and they remind us that Halloween wouldn't be Halloween without all the spooky fun. Try this one out and you're sure to have a blast.
Conclusion
Amid all the 'barktober' Halloween preparations, be sure to be sparing in the treats you give your pet. It's okay to spoil your pup, I mean, it's a holiday of spoiling each other mad.
Just don't spoil the pup rotten. If the treats are more than enough, give them out to your pet's furry friends or store them well for a few more days' of use.
Was this article helpful?