Do you ever notice white flakes in your Golden Retriever's fur? That's right, your furry friend may have dandruff, and you may be wondering what's causing it and how to treat it. Fortunately, you are in the right place! I have extensively researched and compiled the top 10 solutions to combat dandruff in your Golden Retriever.
Firstly, let's explore the possible causes. Does your Golden Retriever have a poor diet, suffer from allergies, or perhaps have a hormonal imbalance? These are all potential factors we will cover in our understanding section.
Furthermore, we will uncover the factors that elevate dandruff in Golden Retrievers and how to check for it, debunk common myths and find practical home remedies to soothe their skin.
We will also be exploring what supplements are helpful, and professional treatments to ensure a healthy coat; additionally, we'll discover grooming techniques, diet, and when a vet should be contacted.
Don't stress anymore! With the tips and tricks in this article, your Golden Retriever will be back to their glossy coat in no time.
Understanding the Causes of Dandruff in Golden Retrievers
As a pet owner, it's important to understand why your Golden Retriever may have dandruff. There are several possible causes of dandruff in these furry companions. Some of the common causes include dry skin, poor nutrition, allergies, bacterial or fungal infections, and hormonal imbalances.
It's also possible that your Golden Retriever is simply shedding more than usual during certain times of the year, which can lead to dandruff. By understanding the underlying causes of dandruff, you can take steps to help manage and prevent it in your beloved pet.
Factors That May Aggravate Dandruff in Golden Retrievers
Dandruff can be a pesky problem for Golden Retrievers. While the root cause may vary, there are certain factors that can aggravate dandruff in these adorable dogs. Here are some of the culprits to watch out for:
By addressing these factors and following the necessary steps to prevent and treat dandruff, you can ensure that your furry friend stays healthy and happy.
How to Check for Dandruff in Your Golden Retriever: Tips and Tricks
Want to know if your Golden Retriever has dandruff? It's easy to check! First, part your dog's fur and look closely at their skin. If you see white, flaky skin, that's a sign that your dog has dandruff. Don't confuse it with normal shedding, though. Dandruff will be visibly different from the fur that's shedding.
Another way to check for dandruff is to run your hand over your dog's coat and feel for flakes. However, keep in mind that not all dogs with dandruff will shed visible flakes.
Additionally, pay attention to your dog's behavior. If they're scratching excessively or seem irritated, this could be a sign of dandruff or another skin condition.
If you're unsure, it's always best to consult with a vet. They'll be able to give you an accurate diagnosis and recommend the best course of action.
Common Myths About Dandruff in Golden Retrievers – Debunked
There are several myths out there about dandruff in Golden Retrievers that are simply not true. It's essential to separate fact from fiction to ensure you're taking the right steps to address your dog's dandruff. Here are a few common myths about dandruff in Golden Retrievers, debunked:
Fact: While poor hygiene can contribute to dandruff, it is not the only cause. Dandruff can also be caused by allergies, skin irritations, and other health issues.
Fact: Dandruff can occur year-round due to a variety of factors, including weather changes, stress, and diet.
Fact: Dandruff is not contagious and cannot be passed from one dog to another.
Fact: Bathing too frequently can actually make your dog's dandruff worse by stripping their skin and coat of natural oils. It's important to find a balance and not over-bathe your dog.
By debunking these myths, you can better understand the true causes of dandruff in Golden Retrievers and take the appropriate steps to address the issue.
Top 10 Home Remedies to Treat Dandruff in Your Golden Retriever
If you're looking for natural ways to get rid of your Golden Retriever's dandruff, here are the top 10 home remedies you can try:
These home remedies can help soothe your Golden Retriever's itchy and flaky skin. However, before trying any of these remedies, it's best to consult with your vet first to ensure that it's safe for your dog's health.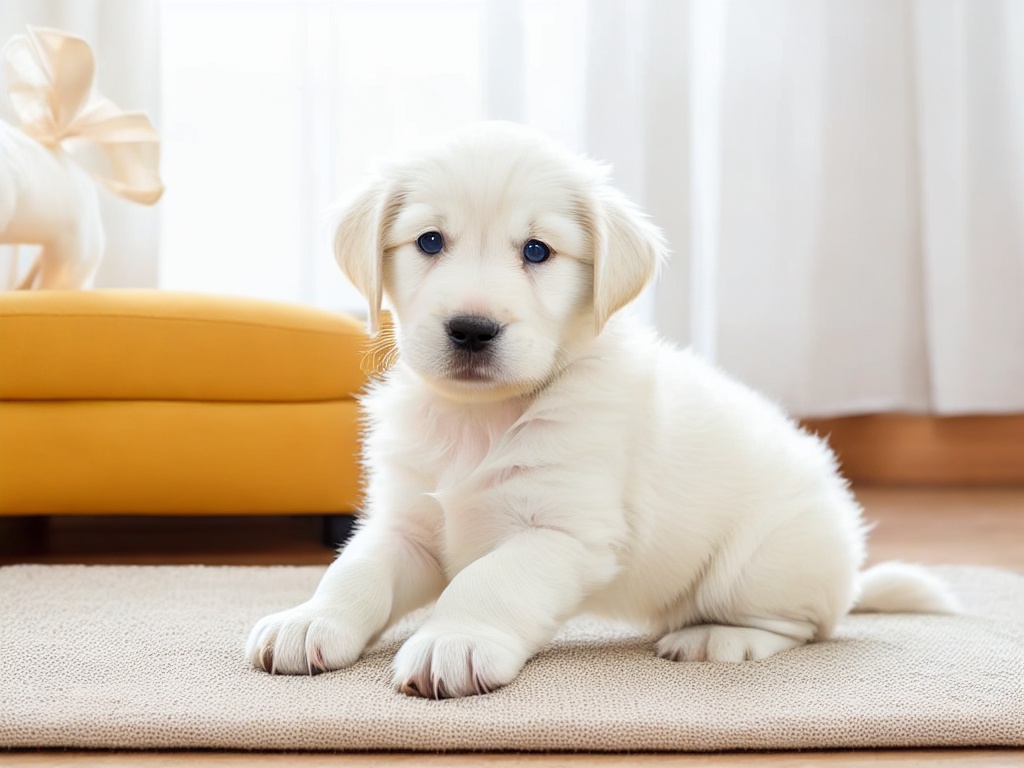 Supplements for Golden Retrievers with Dandruff: Which One's Work?
Supplements can be a great addition to your golden retriever's diet to help with dandruff. Here are some of the most effective supplements to consider:
When selecting supplements for your dog, make sure to talk to your vet to determine the appropriate dosage and ensure there are no potential interactions with other medications. Additionally, keep in mind that supplements should be used in conjunction with a healthy diet and good grooming habits to fully address dandruff in your golden retriever.
Professional Treatments for Golden Retrievers with Persistent Dandruff
If your Golden Retriever is suffering from persistent dandruff, don't worry; there are professional treatments available that can help. Here are a few options:
It's essential to consult with your vet to determine the best professional treatment options for your Golden Retriever. Your vet may also suggest a combination of treatments to help tackle the root cause of the dandruff. With a little patience and care, you can help your furry friend live a comfortable, dandruff-free life!
How to Groom Your Golden Retriever to Prevent Dandruff
Proper grooming can prevent dandruff in Golden Retrievers. Make sure to brush your dog's coat regularly using a slicker brush, which can remove dead skin cells and hair that could contribute to dandruff. Also, use a special shampoo designed for dogs and avoid using human shampoo, as it can strip your dog's skin of natural oils.
Additionally, give your dog regular baths, but not too frequently as it can dry out their skin. After bathing, make sure to towel-dry your dog thoroughly to prevent moisture from getting trapped in their coat, which can lead to dandruff.
Trimming your dog's fur can also help prevent dandruff by reducing the density of their coat, which can make it easier for air to circulate and prevent dead skin cells from accumulating.
Lastly, make sure to keep your dog's environment clean and dust-free since allergies and irritants can cause dandruff. Regularly wash your dog's bedding and vacuum your home to keep it free from dust and debris. With these simple grooming tips, you can prevent dandruff in your Golden Retriever and keep their coat healthy and shiny.
Tips for Maintaining a Healthy Diet for Your Golden Retriever
Maintaining a healthy diet is crucial for your golden retriever's overall health and wellbeing. Here are some tips to ensure that your furry friend is receiving a balanced diet:
By following these simple tips, you can help ensure that your golden retriever receives a healthy and balanced diet that promotes optimal health and prevents dandruff.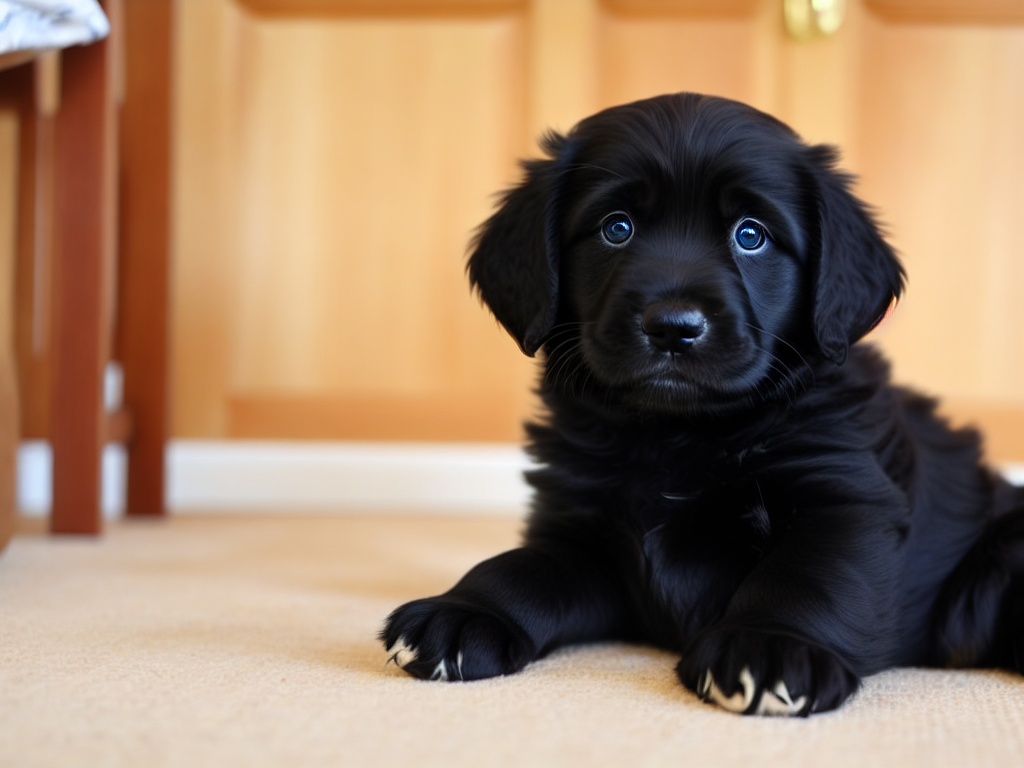 When to Contact a Vet About Dandruff in Your Golden Retriever
If you notice that your Golden Retriever's dandruff doesn't improve with home remedies or seems to be getting worse, it may be time to contact a vet.
Additionally, if your dog is experiencing other symptoms such as excessive itching, dry skin, or hair loss, it's important to schedule a veterinary appointment.
A vet can properly diagnose any underlying health issues that may be causing dandruff and provide specialized treatment to get it under control. It's always better to err on the side of caution and consult with a veterinarian if you have concerns about your pet's health.
Conclusion
In conclusion, dandruff in Golden Retrievers is a common issue that can be treated and prevented with the right care and attention. Understanding the causes and factors that aggravate dandruff is the first step towards finding the right solution. Checking your dog's skin regularly and maintaining a healthy diet and grooming routine can go a long way in preventing and treating dandruff.
There are a variety of home remedies and supplements available that can help alleviate dandruff symptoms. However, persistent dandruff may require professional treatment from a veterinarian. It's important to debunk common myths about dandruff in dogs and not hesitate to reach out to a vet if necessary.
Remember, taking care of your Golden Retriever's skin and coat is crucial for their overall health and happiness. With proper care and attention, you can help your furry friend live a dandruff-free life.
Was this article helpful?