Bringing home a dog comes along with a bundle of responsibilities. Besides a healthy fostering of your dog, make him feel like an irreplaceable part of the family. To make the furry pal feel comfortable and secure, set up a safe place that is only for him.
Generally, dogs tend to feel gloomy when they are alone at home. By setting up a comfy zone, you can keep your beloved pet engaged and jovial in your absence as well. In this blog, we will discuss how to set up a safe space for your dog.
A safe space refers to your pet's very own zone in the home where he can relax. You can set up a safe zone for your pet dog by keeping a few important considerations in mind. Make sure that your pet has easy accessibility to his private space. Also, place comfortable bedding along with other necessities for your furry pal.
Like humans, dogs also need their personal space where they can rejuvenate themselves. In distressing times, pets often tend to seek refuge in a comfortable zone. To make the stay of your pet full of bliss, you should set up a separate area for him. The following factors would help you out in setting a peaceful space for your dog.
Easy Accessibility
You must ensure that your dog has easy access to his personal space. In case if space is not accessible, then your dog would hesitate to go there. Also, refrain from setting your pet's space far away from the family. Dogs do not like to stay in an isolated place for long. They might need their zone where they like to stay nearby their owners.
A Cozy Bedding for Peaceful Sleep
You can make your pet feel comfortable by placing cozy bedding for him. It would also assist your dog to have a peaceful and sound sleep. You can place lightweight blankets and pillows to make your pet feel cozy during winters. Also, you must avoid heavy blankets as they are not recommended for pets.
A Handful of Attractive Toys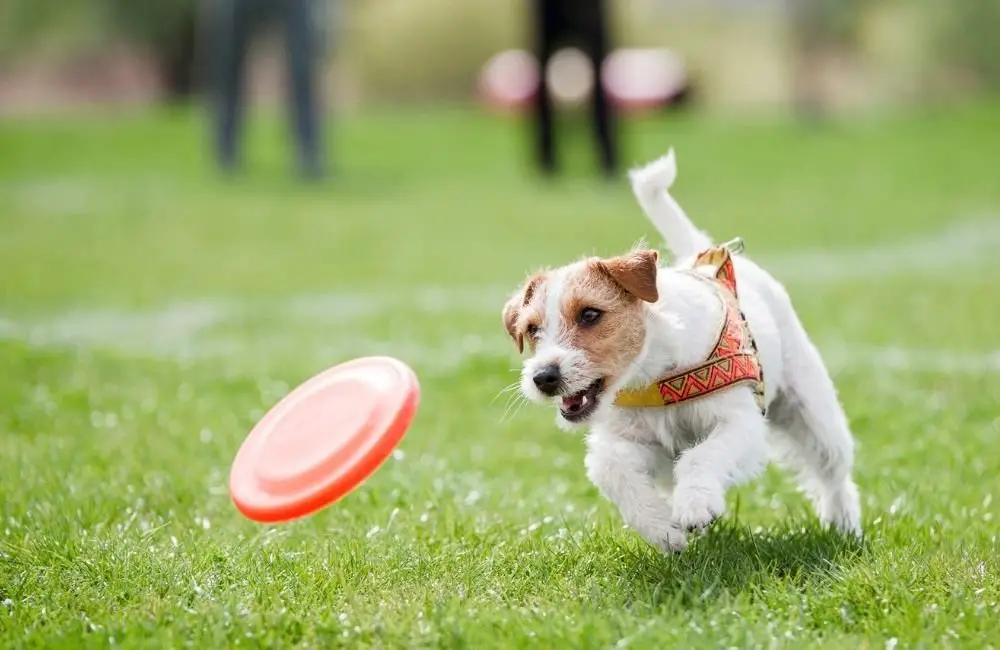 To keep your furry pal engaged, you should keep an array of toys in his zone. It would also help to keep your pet stress-free and revitalized as well. You can fill the space with stuffed toys or balls for your dog. If your pet is habitual to destroy the nearby stuff, then you might have to opt for other sturdy pet toys. You can even keep chew or puzzle toys for your furry pal as it contributes to their mental enrichment.
Soothing Music to Calm the Mind
Playing dog-calming music around the safe space will help to soothe and relax your furry pal. At times, due to fear or anxiety, pets can get anxious. To ease their restlessness, you can play music that is only meant for dogs. Besides this, it helps to keep the pets composed and even-tempered.
Keep the Necessities Handy
The necessities of your dog such as food, water, and treats should be handy. You can place a bowl of food or water along with a few treats near your pet's place. Make sure that the bowl should be spill-proof to avoid accidental spills by your pet. Also, if the dog feels hungry or thirsty in your absence, he can access his basic supplies.
The Place Should be Small and Confined
Dogs relish staying in places that are small and confined as they feel most secure in such places. While setting the personal space for your dog, do not opt for the open zones. You can even go for crates that are bigger than the size of your dog. Apart from this, you can also get a dog house for your furry pal.
During thunderstorms or other disturbing noises, dogs generally hide to protect themselves. Hence, the safe space of your dog should not be near the windows as the outside noises can distract them.
Pee and Poop Training
While setting up your dog's personal space indoors, it is important to give him training for pee and poop. You have to make your pet understand that he cannot pee and poop indoors. His personal space is only for relaxing and not for other outdoor activities. Dogs that are not trained for the same are more likely to pee and poop in their indoor spaces. To avoid such situations, you need to train your pet.
Placing Webcam for Surveillance
If you stay out of the home for prolonged hours, then it is advisable to have a webcam for keeping an eye on your pet. It would also help you to track his well-being and activities throughout the day. Accidents are inevitable, regardless of the safety measures that you have taken.
No Intrusions in the Safe Area of your Dog
You need to dog-proof the safe zone of your pet to keep him relaxed and comfortable as well. If you are having kids in your house, then make sure to keep them away from the personal space of your pet. The constant intrusion of kids, other pets, or outsiders in your pet's territory can disturb him. Also, if you are having more than one pet in the family, then you should set up a different space for each one of them.
Wrap Up
Dogs never fail to become a part of the family. These furry pooches are the epitome of unconditional love and loyalty. To ensure a contented stay for them in the house, you should set up an exclusive zone for them. Also, train your dog at an early stage so that he can adjust to his new space.
Make sure to train your pet not to play in his safe space as it is for his relaxation and not for outdoor activities. Having a separate area for pets in the house will make your furry pal feel happier than ever. The safety of your pet is as important as yours.
Was this article helpful?