Beagles are one of the most loving and loyal companions one could ever have. They are friendly enough to adjust with the family and kids. Besides this, their adorable appearance and innocent eyes are sure to spellbind you.
As a pet enthusiast, you must be wondering that what is Beagle rescue and how to do it.
Well, it simply implies adopting and foster a Beagle to give him a better life. Beagles can be easily spotted at rescue centers and pet shelter homes for adoption. However, this process seems to be easy but it has got its challenges that you have to overcome.
It is a noble cause to adopt a pet and bless him with a loving family. The process of adopting a Beagle is complex but it is worth it.
The most important factor is to prepare yourself for the changes that would come in your life after having a pet with you.
Apart from this, there are several other factors that you need to consider before proceeding further with the adoption procedure.
Identify the motive behind the rescue
One of the deciding factors that play an important role in adopting a pet is figuring out the motive behind your act of kindness. Some people are pet lovers that make them inclined towards pet adoption whereas some consider pets as a status symbol.
If you are the type of person who does not hold any love or affection for pets and adopting a pet just for the sake of showcasing your status in society, then it is completely worthless.
One should hold a strong affection for pets before bringing one into the family otherwise you would not be able to foster the pet appropriately.
Make up your mind
Bringing a pet into the family is the same as the arrival of a small baby. You need to make up your mind before adopting a pet as you cannot back out from your decision once the procedure gets accomplished.
Although, Beagles are small breed dogs; they are highly active. You cannot expect them to sit in one place throughout the day. They are notorious enough to sniff out all the possible things in the house. So, if you are heading towards bringing a Beagle into the family, you need to prepare yourself for the chaos.
Also, you need to develop a strong bond of loyalty, love, and affection towards the pet to make him feel comfortable. Bringing a Beagle is easy but fostering him in the best possible way would surely require your honest efforts. If you are prepared for this, then you are all set for the rescue!
Finding the source of rescue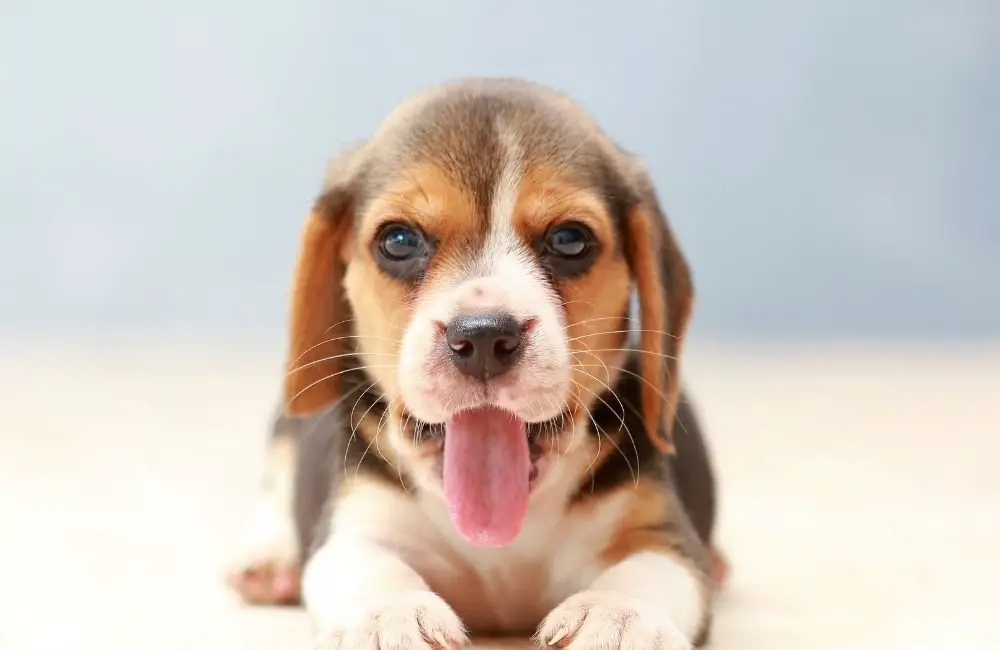 Though there are a lot of places where you can adopt a Beagle but consider only the reliable and authentic ones. The more you explore the options you would end up discovering.
There are pet shops, shelter homes, rescue centers, puppy mills, NGOs, and many more places from where you can easily adopt a Beagle. The below-mentioned are some of the options that are easily available for accomplishing a pet rescue!
Pet shops
Spotting some of the best and expensive dog breeds at a fancy pet shop might be a good sight for the eyes, but it is not one of the best options as most of the dogs are supplied there from the pet mills only.
Also, they charge a hefty sum of money for taking home a pet from their shop. So, if you are running short on budget, then it is not a feasible option for you. However, if your purpose is simply rescuing, then it is always advisable to adopt a Beagle from a place where they are not kept as a product to sell.
Puppy mills
A pet mill is sort of a business or an establishment that inappropriately breeds dogs. Dogs are mistreated and caged to generate revenue. That is why it is considered the most non-reliable source to get a pet. One should not promote such establishments at all.
You would even discover that many breeders indulge in the online selling of pets. If you are thinking to adopt a pet through such sources, then gather all the necessary information regarding the breeding, background, and fostering of the pets.
Shelter homes and rescue centers
Shelter homes and rescue centers are indeed two of the best reliable sources from where you can easily adopt a pet. Their main aim is to provide shelter and food to the pets until they are adopted by a good family.
Also, such places do not even charge a huge amount for adopting a pet like fancy pet shops. If you are willing to adopt a Beagle, then you can simply approach your nearest pet shelter home or rescue center to complete the formalities and bring home your furry pal.
The best thing about these sources is most of the pets that are up for adoption are either abandoned by their owners or are found injured. They do not get pets from puppy mills. So, if you want to show some kindness and bring colors of love and happiness into the life of a pet, then nothing could be better than these two places.
NGOs
In recent times, there has been an evolution of NGOs that are exclusively working for the betterment of pets. Their functioning is similar to those of shelter homes and rescue centers. They are mainly run by the donations they get from the people.
Many pet NGOs rescue abandoned and injured pets and foster them until someone shows up for adoption. They run awareness campaigns to motivate and encourage people to adopt pets. If you want to rescue a Beagle, then you can visit a reliable and authentic pet NGO.
However, before visiting any NGO, you should enquire more about it and check out their noble activities for the betterment of pets. It is preferable to explore various options before making a final choice.
Understanding the rescue process
The adoption procedure of a shelter home is comparatively easier than that of a rescue center. They mainly conduct a screening program and might allow you to take home the Beagle on the very same day. Also, the adoption fees are very less but you might need to spend upon the vet care that your Beagle would require.
If we talk about a shelter home, it is also a good option to consider as they have sound knowledge about the behavioral traits and health conditions of the pets that are kept over there.
They also conduct a screening process but it is generally time-consuming in comparison to the earlier. Although they might charge more fees as compared to the shelter homes, it is worth it as they already provide the pets with the essential vet care.
However, if you are heading towards a different source for adoption, then it is necessary to check their authenticity and enquire more about the Beagle's parents and background. If you are opting for online adoption, beware as the online images of the pets can be deceiving.
Things to consider and know before adopting a Beagle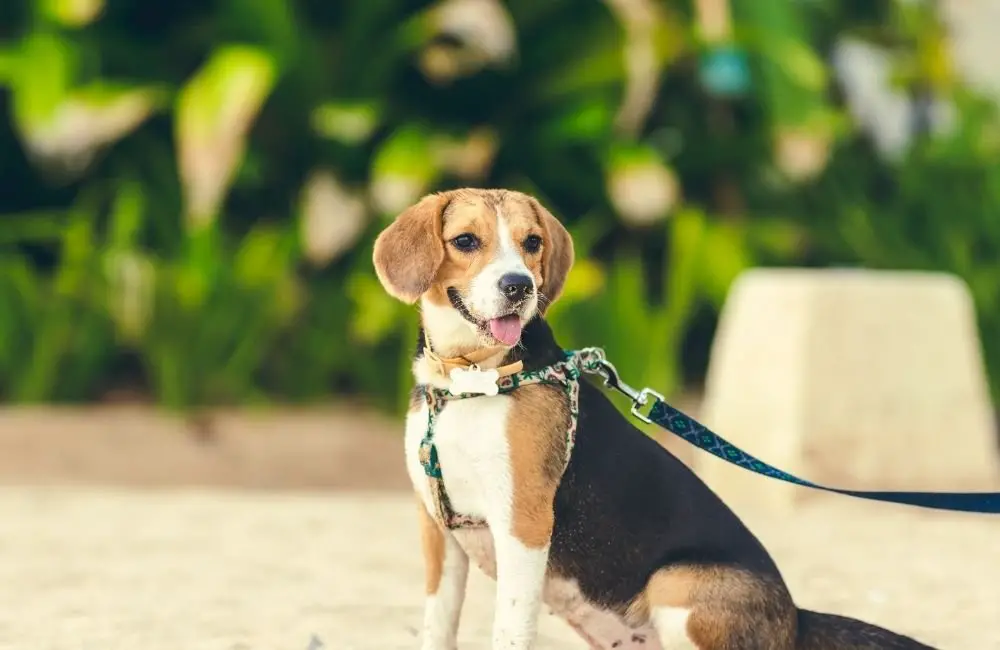 You just cannot visit a shelter home or a rescue center and simply adopt the Beagle without knowing much about him. It is essential to get familiar with the certain factors that are associated with the emotional and physical health of the pet that you are going to adopt.
History and Background of the Beagle
Getting to know the history and background of the Beagle including the information on the previous owner plays a vital role in determining the behavior of the pet. It mainly helps you in identifying and resolving the Beagle's specific behavioral traits.
You should also need to know whether the Beagle has been abandoned by the previous owner or it was found injured. Apart from this, if the Beagle is suffering from emotional ailments such as fear, anxiety, and insecurity, then there are probable chances that the pet might have been abused by its previous owner.
Following the aforesaid steps will help you gain a better understanding of the personality of the Beagle. Before adopting, make sure you have ample information regarding the past life of the Beagle as it would ease out any future complications.
Specific Medical Conditions
Pets are also prone to certain common diseases; some are the result of genetic disorders while some diseases arise due to lack of a good diet or exercise. The rescue centers specifically know the whereabouts of the pet very well including their medical history.
It is necessary to know whether the Beagle is suffering from any sort of medical condition or health ailment and if you need to take any precautions. It would help you in getting early medical treatment for your Beagle, in case of any medical health emergency. It also plays an important role in determining the vet care for your pet.
Previous Vaccinations and Treatments
Pets also require proper vaccination to remain healthy. Most of the pet adoption centers provide the pet with the necessary vet care whereas some might not. In such cases, it is always recommended to know what sort of veterinary treatment has been given to the Beagle in the past.
It would assist you in deciding the line of treatment for your Beagle. You can even ask for a vaccination card to know how many vaccines to date have been given to the Beagle.
Training
Most of the rescue centers or shelter homes do not hire a professional trainer to train the pets. It is only possible to find a trained Beagle only if the previous owner had given him the training. Some pets learn obedience and good manners without training whereas some require proper training to become obedient.
You are blessed if you find a trained Beagle otherwise you would have to give him the proper training at home. For this, you can even hire a professional pet trainer for good results.
Eating Habits
Eating habits differ in each dog. Before fostering the Beagle, gather all the possible information regarding the dog food and the brand that your Beagle is most comfortable with. It is vital to know the likes and dislikes of the Beagle regarding his diet as it would assist you in fostering the pet healthily.
Behavior and Temperament
If the Beagle prefers to be alone and does not get along with the people around him, it simply implies that the previous owners might have not given him the much-needed love and attention. In such cases, you would need to put some extra effort to make the Beagle feel contented.
On the other note, if the Beagle gets aggressive too often, there are probable chances that he might have not got the right kind of treatment or training from the previous owner. Your love, care, and affection would surely bring a positive change in the Beagle's behavior.
Getting necessary preparations to welcome Beagle
When you have finally made up your mind to adopt the Beagle, there are few important preparations that you need to make. These factors would help you in fostering the Beagle at home in the most joyful way.
Get a crate for the Beagle. You can even place cozy bedding in it to make your Beagle feel secure and comfortable.
Organize your house properly. Beagles tend to explore all the possible things surrounding them. Do not leave the things in your house de-cluttered and unorganized.
Purchase a soft and comfortable leash, harness and a dog tag for your Beagle for his security during outdoor sessions
Introduce the Beagle to the other family members and neighbors
Do not leave your furry pal unaccompanied for too long. Take your Beagle for regular walks and spend quality time with him.
Do Beagles Make Good House Pets?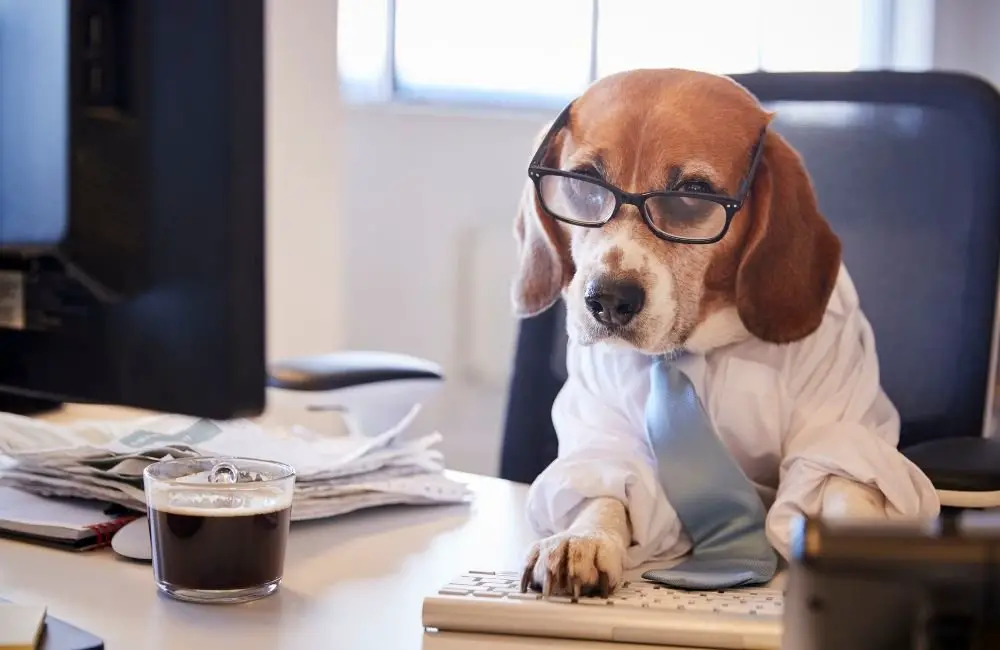 Yes, beagles make good house pets. They are sweet, gentle, loyal, playful, and active. Beagles are wonderful with children because they love children as much as children love them. 
They are easy to train and very intelligent. Beagles come in many colors:
Bluetick, tan and black
Lemon and white
Red and white
Black and tan
Red, white and black
Black, tan and white
White, tan and black
Tan, white and brown
Tan and white
Blue, tan and white
Brown and white
Beagle Rehoming Organizations (USA)
Beagle and Buddies (California)
Website: http://www.beaglesandbuddies.com/
Phone: (626) 444-9664
Address: 23430 Highway 18, Apple Valley, California 92307
Email: beaglesandbuddies@gmail.com
Southeast Beagle Rescue (Florida)
Website: https://www.southeastbeaglerescue.org/
Address: PO Box 270631, Tampa, FL 33688-063
Phone: (855) 422-3245
Email: saveabeagle@SEBR.org
Safe Hounds Beagle Rescue, Inc (New Jersey)
Website: https://safehandsrescue.org/
Safe Hands Rescue
P.O. Box 19623 Mpls, MN 55419-0623
USA
Email safehands@safehandsrescue.org
Hound Rescue (Texas)
Website https://houndrescue.com/
Address: PO Box 28087, Austin, TX 78755 USA
Email: info@houndrescue.com
SOS Beagle Rescue, Inc (New Jersey)
Website https://www.sosbeagles.org/
Linda Forrest
SOS Founder and Director,
Coordinator of New Jersey Chapter
814 Judith Lane
Atco, NJ 08004
Phone: 856-336-2520
Email NJsosbeagles@googlegroups.com
Wrap Up
Rescuing a pet is one of the best acts of kindness and humanity. It is touted to be a good fortune to bless the lives of these innocent souls by adopting them. Some people prefer to adopt old Beagles as they are calmer but you can even adopt a young one and train them according to you.
Beagles are affectionate, loyal, and friendly enough to make an ideal pet for the family. They are the best companions that one could ever get to experience the true definition of unconditional love.
Was this article helpful?